These are some self-tweeted
photos
of
Miley Cyrus
from the
Bangerz
release party we discussed yesterday. Since the record has been out for a few days, we're starting to see an
indication
of whether it will sell. The numbers are … not encouraging. Well they're good news for Miley, who is projected for 250-270k units sold in the first week. That's a first place finish. In the UK alone, she's already sold 62,000 copies, which puts her 18,000 copies ahead of Eminem. Em doesn't do much hustling anymore. I guess Miley's hustle is paying off.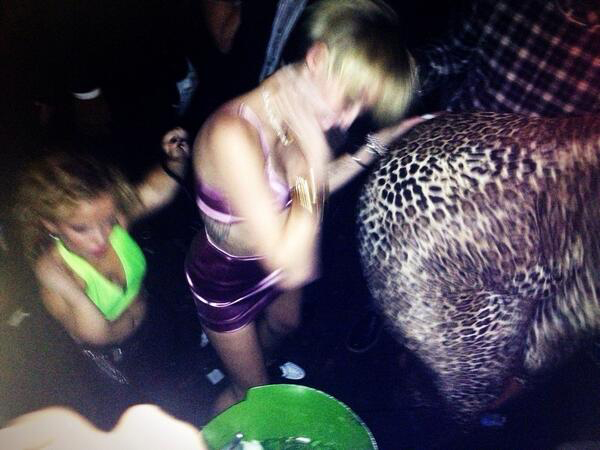 This release party must be part of the game too. According to a rather lengthy Us Weekly piece, Miley was seen twerking all over people and motorboating Amazon Ashley. She was also "
all over Mike Will Made It, grinding all over him, kissing his neck.
" (Larry Rudolph has already dropped some hints about their "relationship"). Then she was seen enjoying a "
triple kiss
" with a little person and a "
tan mystery man wearing a grey suit
." She's staying classy.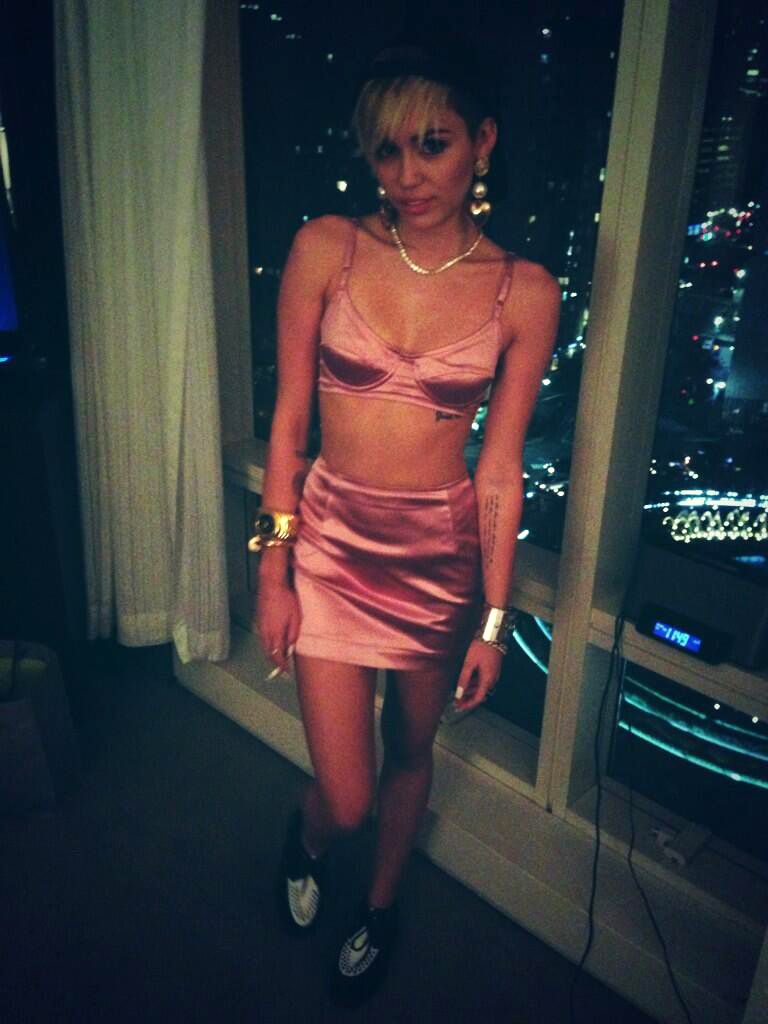 Miley stopped by Jimmy Fallon
to perform
"
Wrecking Ball
." She told him, "
I don't just twerk and lick stuff.
"